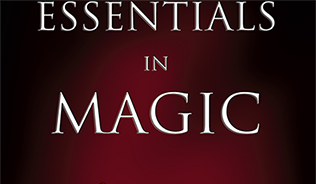 The Complete downloadable series of Essentials in Magic by Daryl. All you need to get started with and master breath taking tricks like:
Cups and Balls;
Linking Rings;
The Invisible Deck;
The Stripper Deck;
The Svengali Deck;
The Mental Photography Deck;
and Sponge Balls.
Not only will Daryl show you how to use these amazing magic tricks, He will also teach you some of the most amazing routines that he has found using the trick you bought. So if you want to buy, or have bought, one of these tricks you will want to get the essentials video for it to. If you do, with the help of the Magicians Magician Daryl, you will be that much closer to performing miracles.